News 26/01/10 - 28/01/10 : Bright Lights, making of et sortie digitale EDIT
Bright Lights, making of et sortie digitale
EDIT
NEWS : l'actualité de Placebo
26 janvier 2010 / 28 janvier 2010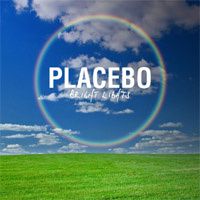 Pas de sortie sur support CD pour Bright Lights, le quatrième single tiré de Battle For The Sun, le dernier opus de Placebo. En effet, seule une sortie digitale est prévue pour le 08 février.

Pour ce qui est des B-sides, pas d'information concernant un éventuel morceau inédit, par contre on aura sans nul doute droit à des remixes réalisés par Alex Metric et Randomer (source : addictmusic.co.uk).


Et pour patienter, Placeboworld vous propose de visionner le making of du clip de Bright Lights sur Myspace.


Source : placeboworld.co.uk



EDIT :

La tracklist est connue, pas de B-sides originales au programme :


01. Bright Lights (Version single)
02. Bright Lights (Version album)
03. The Never-Ending Why (Live at SFR)
04. Bright Lights (Randomer Remix-dub)
Source : amazon.fr
(Et juste pour info, la traduction de Fuck U est enfin disponible !)
Placebo Wordz, paroles et traductions
---
Partager cet article